Advocacy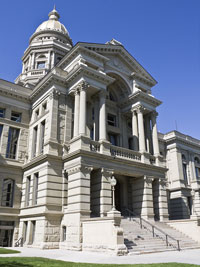 LeadingAge Wyoming advocates for Wyoming's non-profit long-term care providers at the federal and state level, working with legislators, other elected officials, and regulators to ensure that our members receive the support they need to continue delivering high-quality care for Wyoming's elderly.
For more than 22 years, our focus has remained consistent and clear: to advocate for policies and regulations that strengthen our state's system of providing long-term care.

2019 Spring Conference
May 14, 2019
---
LeadingAge Wyoming Annual Meeting
September 4-5, 2019
Little American Hotel
Cheyenne, Wyoming.
Click here for the vendor guide